Welcome to Swanwick Lions
Santa will be out on his sleigh from December 7th, visiting Locksheath Shopping Centre,
and Tesco store in Whiteley on the 8th & 10th.
This year we are supporting the UKSepsis Trust
Swanwick Lions visit to the new 'Hub' at Fareham Community Hospital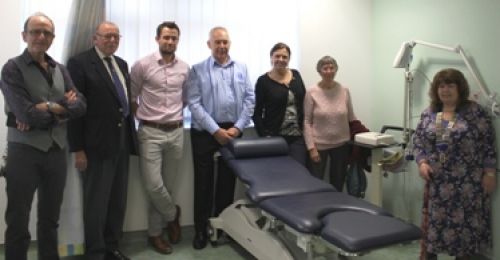 The clinical lead for the NHS's Better Local Care project in Fareham, Dr Tom Bertram, hosted Swanwick Lions visit to the new 'same day access service' 'Hub' at Fareham Community Hospital
The Hub opened this year, and Swanwick Lions helped with the donation of £3,000 for medical equipment. We supplied a £2,000 ECG machine, trolley, and equipment, with a further £1,000 for other items including a nebuliser and 8 blood pressure monitors.
Local GP Receptionists, whose practice is a member of the scheme, now follow a new protocol to enable them to quickly decide how to help a patient:-
-Is it an emergency?- patient to dial 999 or attend A & E urgently.
- Minor Injuries- patient advised to attend a Minor Injuries Unit/ Walk in Centre
-is it a problem needing attention on the same day?- GP Primary Care
- depending on the health issue the 'same day access service' is offered at the Fareham Community Hospital. If a patient accepts the offer, a clinician from the Hospital 'Hub' will call the patient to discuss. The Hub is manned by Doctors and Nurses from the GP surgeries who operate a rota system.
In addition to this service, NHS consultants also see patients at the hospital, saving a journey to Q.A. Hospital.
The purpose of the new system is to enable FCH to play a major role in the health of the Community, by reducing the waiting time for patients to see a Doctor or Nurse, and reduce the number of patients filling GP surgery waiting rooms. The service is being implemented by committed NHS doctors and managers, and currently takes 200-300 calls a day. It is hoped that all local GP practices will join the scheme.
Swanwick Lions are delighted to see the new service is doing so well – and equally delighted that the equipment we were able to provide is playing a part in the success story.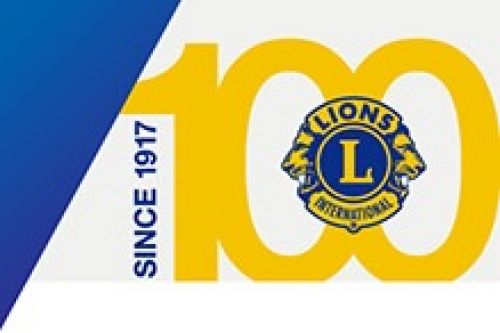 This year is the Centenial Year for Lions Clubs, as the organisation was formed in Chicago in 1917. Since then, we have grown to be the worlds largest service organisation,with over 47,000 clubs spread over 200 countries. With this subtstantial membership, the organisation is able to carry out many worldwide projects, and provide disaster relief to affected countries. There are active programs in Diabetes,Hunger Relief, Pediatric Cancer,Vision, and the Environment, to name a few.
Although Lions Clubs are part of an international organisation, clubs primarily serve their local communities. If you know of anyone who needs assistance, where the official channels may have been exhausted, please contact us- we may be able to help.
……….and if you would like to find out more about becoming a member of Swanwick Lions Club please contact us- we will be delighted to talk to you !!


---
---

For further details please use the 'Contact Us' button on the Menu Bar, or:-
or telephone:0845 833 4359